Shop
---
< Back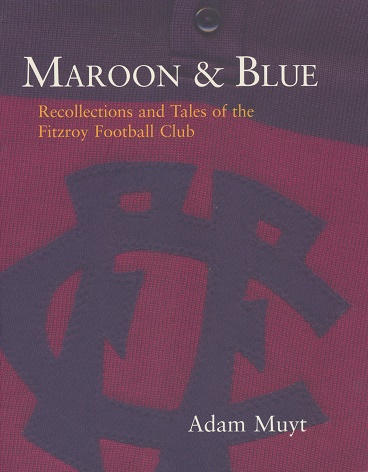 Hover to zoom
Maroon & Blue
$25.00
View cart
by Adam Muyt
Maroon & Blue - Recollections and Tales of the Fitzroy Football Club.
Adam Muty became a Royboy when he moved from Sydney to Melbourne in the 1980s. Along with the joys of following them, he, along with all Fitzroy barrackers, suffered terribly through their final years. Since 1997, he's barracked for the Brisbane Lions and is thankful he was there at the MCG to witness each premiership of their triple flag triumph, particularly as he was surrounded by plenty of other Royboys and Roygirls.
First published in 2006 by The Vulgar Press.

If you don't wish to use a credit card to make your purchase, please contact Bill at the Fitzroy Shop on 03 9580 6464 (during business hours) and place your order.