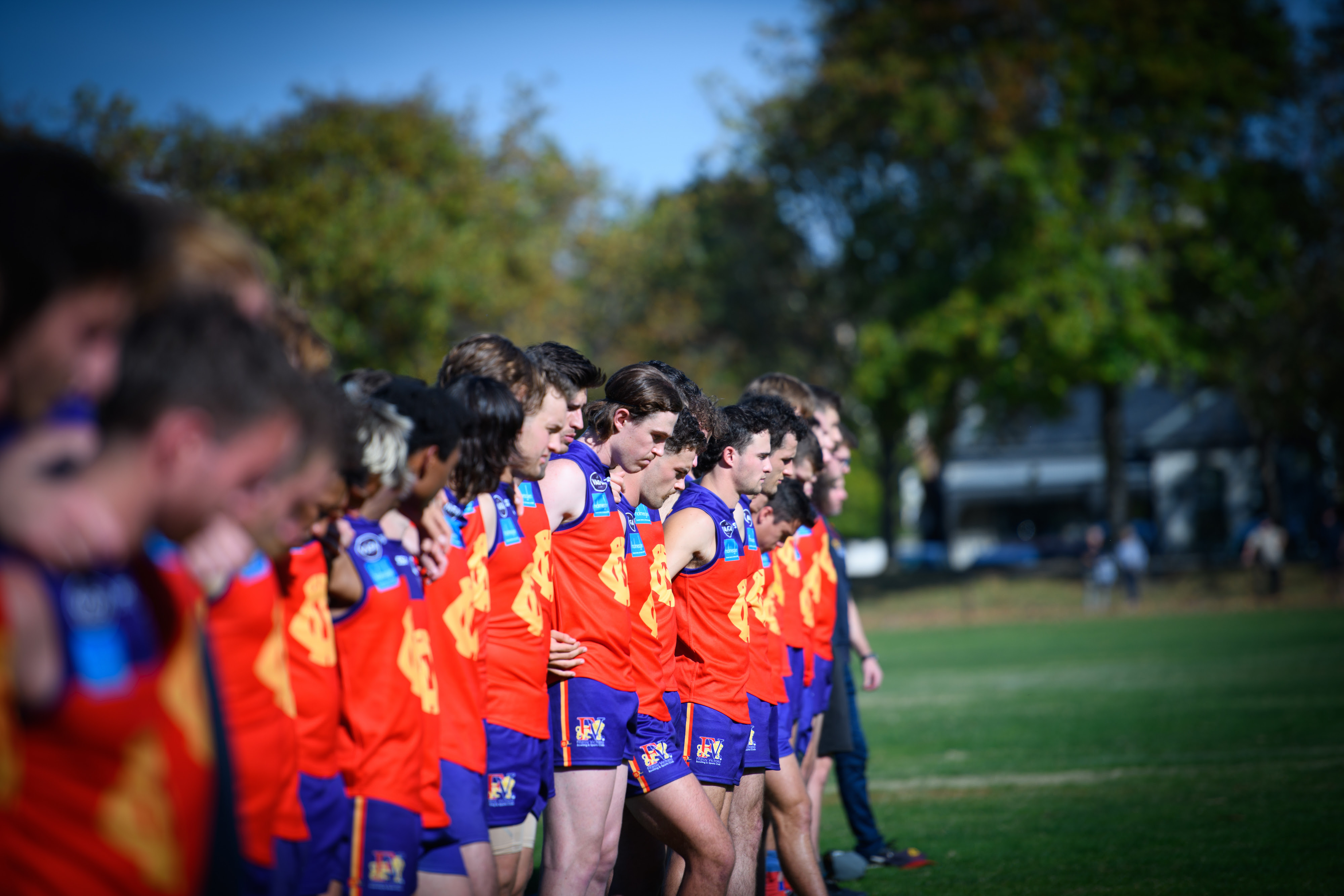 Saturday 22 April 2023 11:45am ~ Saturday 22 April 2023 2:00pm
Brunswick Street Oval Community Room, Brunswick St, Fitzroy North VIC 3068, Australia
Don't miss our annual Anzac Day lunch before our Senior Men's Round 2 clash with Williamstown CYMS. This lunch is supported by our sponsor Jellis Craig.
Dr Carolyn Holbrook, Senior Lecturer in History at Deakin University, will speak on the history of the Anzac legend: its origin, its near demise in the 1960s and 70s, its revival in the late 20th century, and how it has been commandeered by politicians and corporations in recent years.

After lunch, a live bugler will lead us into our minutes silence before the game, and during our traditional half-time wreath laying ceremony at the war memorial in Edinburgh Gardens we'll remember the Fitzroy players and other community members lost in wars.
Please join us on Saturday, 22 April for our special Anzac Day Lunch.

Saturday 22 April
11:45 for 12pm start
$50 for lunch (roast meats or vegetarian option, vegetables and salads, cheese platter)
Drinks at bar prices
Community Room, Brunswick Street Oval
Bookings for this event are now closed. There will be a very limited number of tickets available on the door. For all enquiries, please email events@fitzroyfc.com.au