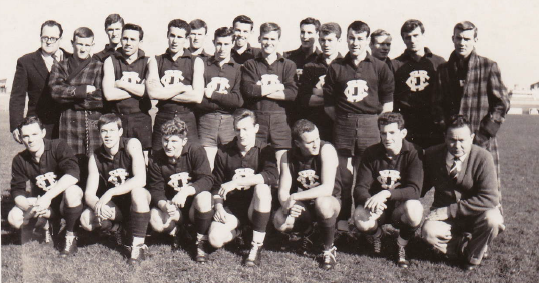 Saturday 20 August 2016 11:30am ~ Saturday 20 August 2016 11:30am
The Community Rooms under the Fitzroy Football Club Grandstand (Brunswick Street Oval)
This year marks 50 years since the last VFL game was played between Fitzroy and St Kilda at the famous Brunswick St Oval (BSO) on 20 August 1966.
Fitzroy¡¦s game against v Old Scotch in the VAFA Premier B competition at BSO coincides exactly with that final game played 50 years ago. It provides a great opportunity to invite all players who have worn the Fitzroy jumper at BSO for a reunion, celebration, an opportunity to reminisce and, of course, watch the current crop of Fitzroy players in action.
Time: 11.30 am for 12pm (drinks from 12)
Cost:$40 for main course and cheese platter, with drinks at bar prices
Where: The Community Rooms under the Fitzroy Football Club Grandstand (Brunswick Street Oval).
Please note: sorry to say the lunch on 20 August is already SOLD OUT. Please contact Bill Atherton if you would like to be placed on a waiting list.
For more information, please contact:
Colin Hobbs at colin@qats.com.au or 0419 532 505 or
Danny Wilson at dwcarlton@iprimus.com.au or 0401711675.
*pictured above is the Fitzroy Under 19 team from 1961

J