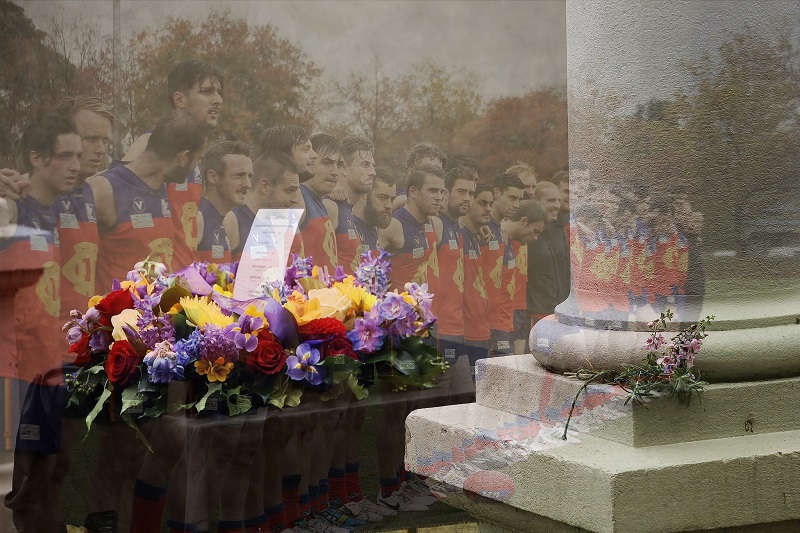 Monday 25 April 2016 11:45am ~ Monday 25 April 2016 11:45am
Clifton Hill/North Fitzroy Community Bank Branch Community Rooms under the Fitzroy Football Club grandstand (Brunswick Street Oval)
You are invited to Fitzroy Football Club's Anzac Day lunch

Fitzroy will play on Monday 25 April - Anzac Day - taking on AJAX in a Premier B triple-header.
Games at 9.20am (Thirds); 11.40am (Reserves) and 2pm (Seniors).
A wreath laying ceremony will be held at half time in the Seniors game (approx 3pm) at the Edinburgh Gardens War Memorial.

A special lunch and ceremonies during the day will commemorate the Anzacs; details of the guest speakers will be advised shortly.
Time: 11.45am for 12
Cost: $40 per head, with drinks at bar prices
Bookings: online (below) or complete the booking form and email it to bill@fitzroyfc.com.au
Venue: Clifton Hill/North Fitzroy Community Bank Branch Community Rooms under the Fitzroy Football Club grandstand (Brunswick Street Oval)
RSVP: Wednesday 20 April - we will still take late bookings. Please book and pay online or call Anita Roper on 0447 304 142.