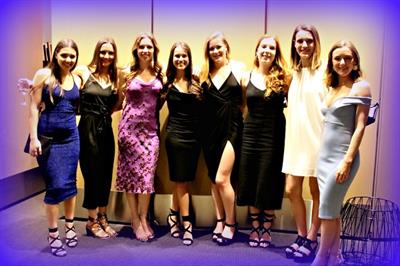 Friday 06 October 2017 7:00pm ~ Friday 06 October 2017 7:00pm
The Regal Ballroom, 216 High St, Northcote VIC 3070, Australia
Book now for the Fitzroy Football Club's biggest night of the year as the best and fairest players for all teams are announced.
Where: The Regal Ballroom, 216 High Street, Northcote
When: Friday 6 October, 7pm
Tickets: $100 which includes three courses and all drinks until midnight. Tables of up to 10 can be booked.
Dress: semi formal.
Book now. RSVP by Wednesday 27 September.
Who takes out the Greg Roughsedge Perpetual Trophy for the best and fairest in the seniors - the field is wide open as reigning champ Aidan Lambert has suffered an injury-ridden season.

And will Tash Ross-Harris back up her VAFA best and fairest win, with the Elaine Findlay Perpetual Trophy?
The only way to find out is to be there on the night.
Players, coaches, parents, sponsors, partners, volunteers and friends are all welcome, so please book your ticket as soon as possible.