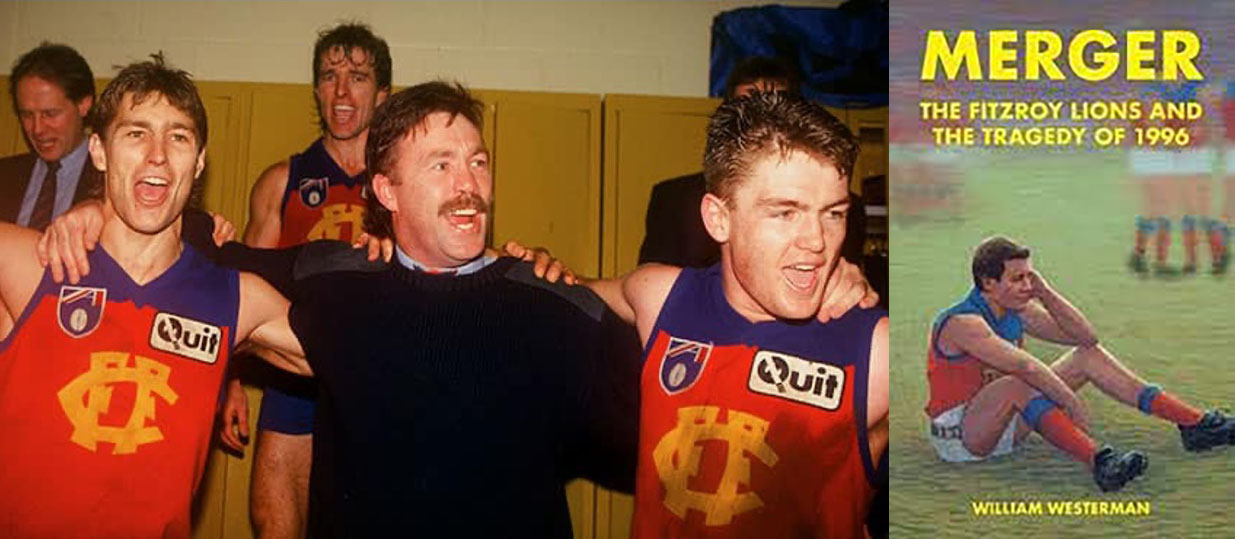 Saturday 30 July 2022 11:45am ~ Saturday 30 July 2022 1:45pm
Brunswick Street Oval Community Room, Brunswick St, Fitzroy North VIC 3068, Australia
Fitzroy AFL coach Robert Shaw and author William Westerman will be our special guests on Saturday, 30 July, when we turn our attention to Fitzroy in the 1990s.
Robert Shaw was Fitzroy's Senior Coach between 1991 and 1994, and assistant coach between 1989 and 1990, where he coached Fitzroy to the 1989 VFL Reserves Premiership. He played for Essendon between 1974 and 1981, and was Adelaide's senior coach between 1995 and 1996.
Shaw coached Fitzroy through tumultuous times, but was at the helm for some famous victories including Fitzroy's 3 point win over Collingwood in Round 11, 1992, and our 13 point win over Essendon in Round 2, 1994.
William Westerman is a historian and author of 2021 book Merger: The Fitzroy Lions and the Tragedy of 1996. He is a third-generation Fitzroy supporter and his two sons are, like their father, members of the Fitzroy Football Club
This lunch will take place before our Senior Men play St Bedes/Mentone in a must-win game.
Please join us on Saturday, 30 July for our Round 14 Lunch.
Saturday 30 July
11:45 for 12:00pm start
$45 for lunch (roast meats or vegetarian option, vegetables and salads, and cheese platter)

Drinks at bar prices
Community Room, Brunswick Street Oval
Bookings are now closed. For enquiries please email events@fitzroyfc.com.au