Shop
---
< Back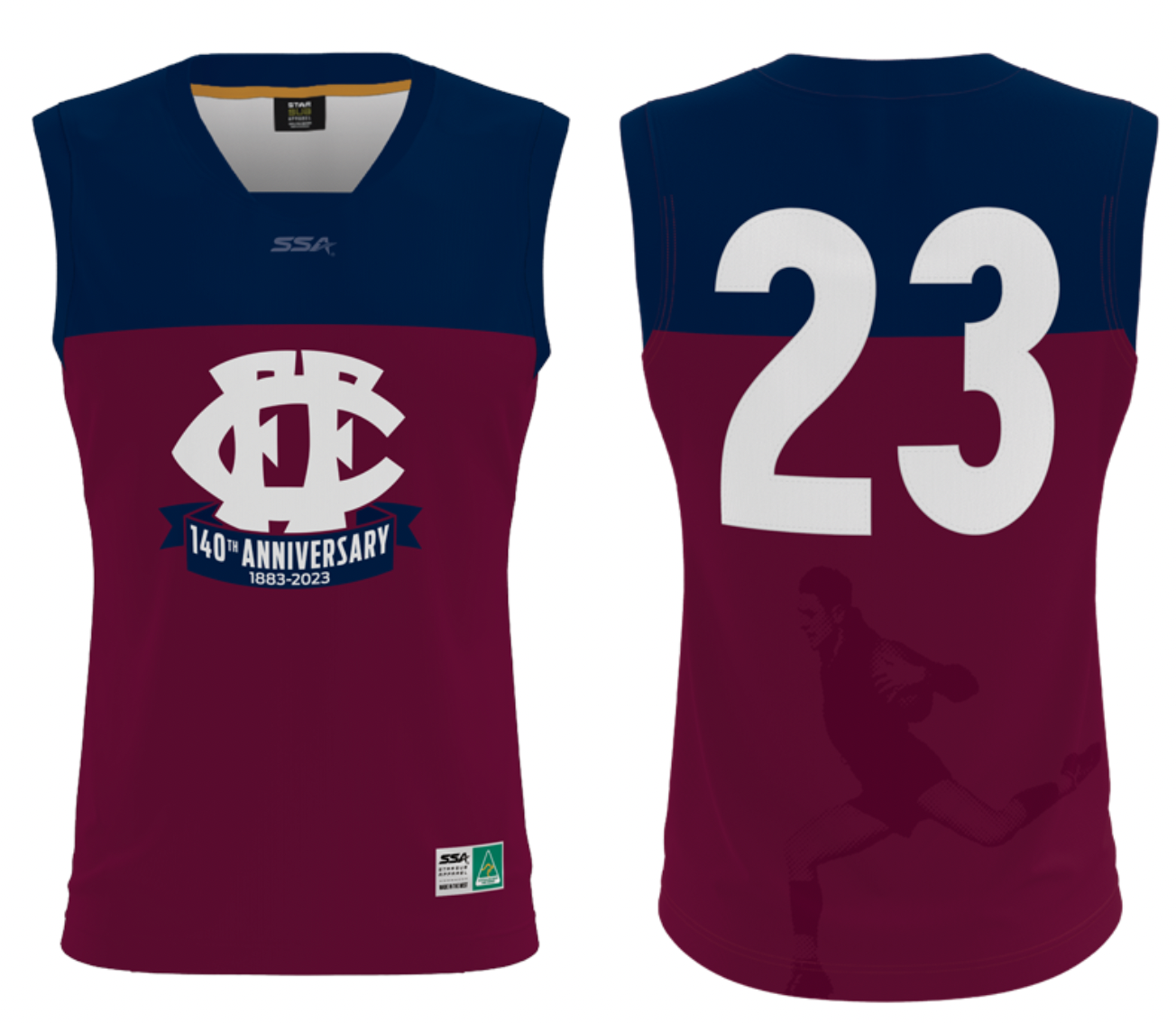 Hover to zoom
140th Anniversary Heritage Guernsey - Maroon & Blue
$100.00
View cart
Celebrate our 140th Anniversary with this special item.
This Roys Heritage guernsey is in maroon and blue with the much loved white FFC logo. Underneath the logo is a special recognition of the 140th anniversary and also features the number 23 on the back. A further feature on the rear of this guernsey is a beautiful watermark of the great Fitzroy triple Brownlow Medallist Haydn Bunton.
Limited quantities available, buy now!