The surge of love for womens football has prompted unprecedented demand for spots in Fitzroys womens squad.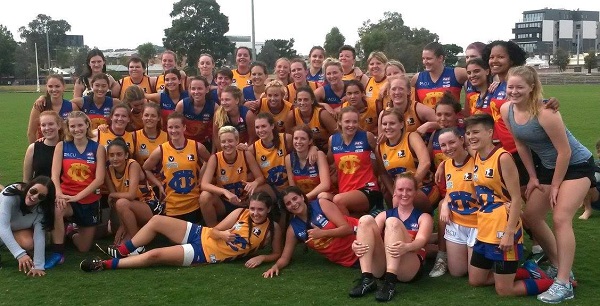 At this stage we have over 70 players training and indicating an interest in playing for the two Fitzroy-ACU teams, which will play in the inaugural VAFA womens competition this year.
Unfortunately weve had to stop accepting new players onto the list, as we need to make sure players get the opportunity for some quality game time during the season.
The club will assess the demand during the year and consider how it approaches the timing of a call for new players for season 2018 and whether there is a need for an additional team.
Thank you very much for your ongoing interest in our womens footy teams. Go Roy Girls!