Fitzroy's co-captains Daniel Bisetto and Rory Angiolella have finished equal 3rd in the VAFA's Premier B best and fairest award, the GT Moore Medal.
Parkdale Vultures' Charlie Dillon (16 votes) won the medal ahead of Old Brighton's Harry Hill (15 votes) in a very close count. The Fitzroy captains both finished with 14 points.
It was an outstanding effort from Rory, the reigning GT Moore Medallist, given he missed several games early in the season with injury.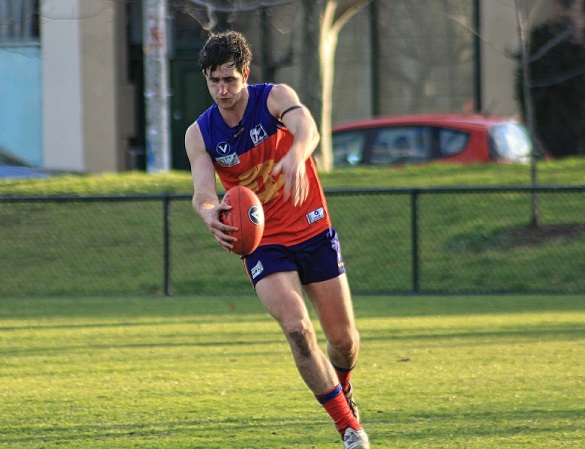 For Daniel it was a reflection of an ultra-consistent season during which he led the team from the front and played in a number of key positions, depending on the teams need.
Congratulations to both of our Senior team leaders on an outstanding season.