Fitzroy and ACU launching a women's team in the VFWL for 2015.
17-Feb-2015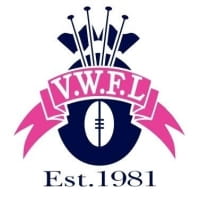 The Fitzroy Football Club (incorporating the Fitzroy Reds) is excited to announce that it has formed a partnership with the Australian Catholic University (ACU) and together will be entering a team in the Victorian Women's Football League, Division 4 for the 2015 season.
Fitzroy FC President, Joan Eddy said, "This is a fantastic opportunity and exciting time for our club that has such a rich and varied history having played in the VFA, VFL, AFL, VAFA and now the VWFL, the premier women's league in the country. We are also excited about the partnership with ACU and the opportunity for the female students to be able to continue to play football.
The Fitzroy Football Club has strong a community connection and we see this team as a great pathway for the young women coming out of junior competition, particularly the Fitzroy Junior Football Club, as well as women in the inner suburban area of Melbourne who want to play football, be active and join a community club."
ACU Sports Activity Officer, Jason Slater, said the partnership created a fantastic opportunity for students. "To create this team together with such an iconic club in Australian Rules football is really exciting. I think the students will benefit greatly from being part of a strong club culture and Fitzroy FC will love their passion for the game."
The Club is pleased to announce that John Marshall has been appointed the inaugural coach of the team. John has over nine years coaching experience, including the past five seasons with North Ballarat Eagles in the NW Conference of the VWFL, he was Assistant Coach in 2013 and 2014 for the VWFL All Stars Representative team and for the past four season has been an Assistant Coach with Fitzroy teams (Seniors, Reserves and U19s) in the VAFA. In all John has played and coached over 350 games.
Anyone interested in playing for the Fitzroy-ACU women's team please contact club secretary Sharon Torney on 0415 420 487 or secretary@fitzroyfc.com.au.