The club is excited to announce the appointment of former Berwick premiership assistant coach, Michael Manley, as mens senior assistant coach and former Preston Bullantsreserves assistant coach, Karl Jackson, as assistant coach for 2019.
Fitzroy Premiership coach Luke Mahoney has been building a 2019 coaching team with diverse skills and experience to add to a successful mix as Fitzroy seeks to step up its game in Premier B.
I think were building a good coaching group with complementary skill sets; I was looking for different backgrounds and experience and I think weve achieved that with both Michael and Karl,Luke said.
Its exciting to have two new voices with different ideas. We need to keep challenging ourselves and continue to be better as we move up a grade.
There was a lot of interest in the positions, which is a great reflection on what weve achieved this year and the regard for the club. It also means we can choose the best./p>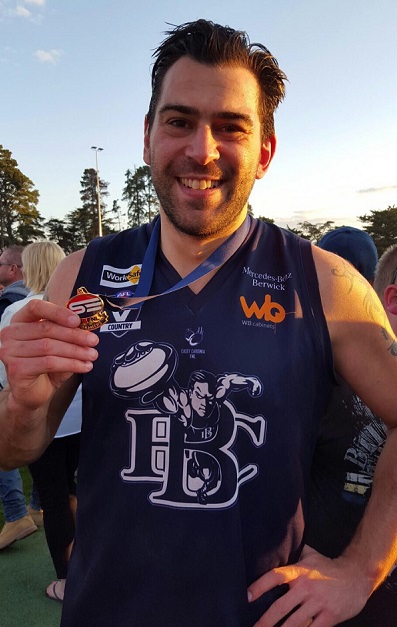 Michael played 202 Senior Games for Lalor, Thomastown and Berwick, largely playing ruck and centre half forward. He was captain at Thomastown from 2009 to 2013 and Berwick vice captain in 2015 before retiring. As a player he was involved in three premierships in 2001, 2008 and 2015.
He comes directly from a very successful year as a senior assistant with a team that was also premier in 2018.
Michael gives the impression of a man who just cant wait to get started at Fitzroy. With childhood memories of going down to Fitzroy training at Coburg City Oval to have a kick with Bernie Quinlan, hes keen on the idea of Fitzroys history but it was the opportunity to continue to develop his coaching in a good quality competition that appealed most.
Given my role at Berwick, my strength is in the ability to read other teams structures and identify strengths and weaknesses. Im also a business analyst, so in a way I can apply my skills to understanding other teamstactics.
Im keen to start looking at the vision of the other Premier B sides to understand the standard, the structure, the style and I also want to watch the vision of our games too, so I can see where we might improve and see what other teams might do to try and beat us. If we can identify some weaknesses, then we can work on consistency across the group./p>
Michael says he wants to work with our ruck team and also has a lot of on field leadership experience which may be valuable, as a former captain. Im also recently out of the game so I think that helps in understanding the modern football and modern style.
Its a blank canvas in a way; a new challenge for me. Fitzroy is something fresh and new with a new league, new standard, new team. I will get a lot of satisfaction in helping the group at Fitzroy go to the next level with their play./p>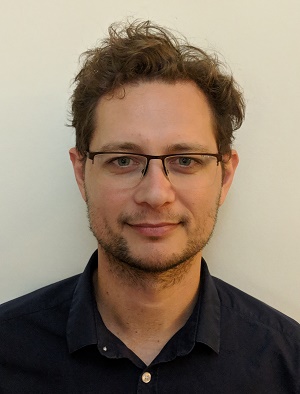 With a sporting background thats included volleyball, athletics, Rugby Union and Rugby League, the native Queenslander, has played with two years with Ivanhoe and one (as playing assistant coach) for the Preston Bullants before a back injury recently put an end to his short football career.
Karls day job is Head of Data & Analytics at Champion Data, where he has been for 11 years; this has involved close contact with AFL coaches and analysts, and construction of new algorithms/metrics to analyse AFL teams and players.
I got a taste of coaching in the reserves with the Bullants but I was craving more responsibility at a higher level. I know quite a few friends who have played at Fitzroy and I get the impression there is a good vibe.
The thing I will bring is the lessons we can learn from thinking about football analytically.
As a coach I think the relationships are the most important thing; you want to have conversations rather than tell people what to do. I focus on personal development and tactics. At the end of the day if players arent developing individually then the team is not developing either./p>
Michael and Karl will meet with the leadership group during the week and cant wait to get stuck into pre season from 3 December.
Stay tuned for some women's coaching news this week.