There is a nice symmetry in Rory Angiolella playing his 150th senior game for Fitzroy against Parkdale at Parkdale this weekend; its also where he started his captaincy, pulling on the number 1 jumper for the first time five seasons ago.
This is not likely to be the top of his mind as he leads his team out for a game they must win to make finals on Saturday; personal milestones wont mean much just yet.
But coach Michael Pickering, who has played a role in Rorys life ever since the under 10s, reckons its something he should be very proud of.
Michael says having come into the role as a young captain he has developed into a very good leader whilst also performing strongly personally over a sustained period.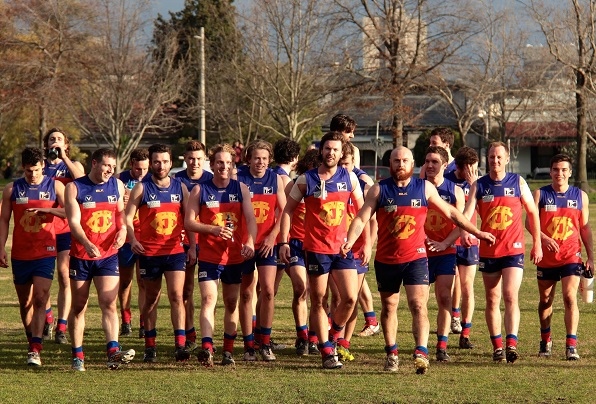 Rory has always had that hard-working, physical presence, never say die attitude and strong leadership qualities especially on field.
He sets high standards for himself but hes always looking to improve the group too and has the capacity to take people with him./p>
A captain at the tender age of 21, Rory has certainly grown into the role he now shares with Dan Bisetto.
Michael says Rory now has a much more rounded leadership style hes more considered in how he presents and talks to the playing group, supporters and sponsors and hes keen to see a strong positive culture at the club./p>
What most impresses his long-time coach is the work he has done to build relationships with the younger players in the group.
I think he takes a lot of time to build bridges particularly with the young players, to make them feel comfortable and I think thats because he saw the value himself in having strong role models in senior players.
This year hes also done a few sessions with the junior club, trying to paint a strong positive picture of a Fitzroy Football Club senior player in the minds of the next generation./p>
Michael says in some ways Rory does personify the club in his desire to build a welcoming club culture, displaying a strong sense of loyalty, a lot of pride in the jumper and a high level work ethic.
One of Rorys former co-captains, Sam Baker, maintains it was very clear Rory was the leader of the group when they started playing together in Under 17s.
Rory is tough, competitive, loyal to his team mates and those around him.
Its the way he carries himself on the field. He leads from the front and he knows its about actions not just words.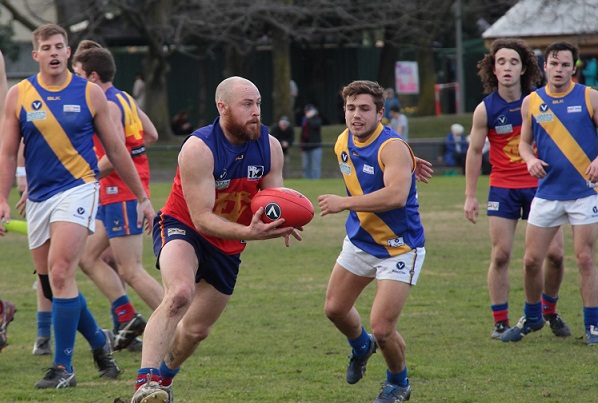 Hes super competitive which rubs off on those around him. You know what youll get from him; consistent performance and passion. He cares for those around him and he loves the jumper more than anything Sam said.
From the time he became Fitzroy senior captain, Sam says Rory has grown in the role and has a more mature approach now.
His actions on the field have always been strong but since becoming captain he thinks about footy and his leadership a lot more. He helps get the most out of those around him.
He understands the influence he can have on others by the way he conducts himself on and off field. Also his ability to send a message through the group has grown and become more instructive.
These days I think his ability to engage the group and send a strong, clear, concise message to the team is his best asset./p>
Sam recently went past the 150 game milestone himself and says Ill look back and be pleased that we did it as friends, especially if this year is successful for us on field, it will be even more special./p>
Its not just his friends and team mates who are influenced by Rorys passion for the jumper; its a family affair down at Fitzroy and no story about Rory would be complete without a mention of mum Kerry, who never misses a minute of the action, even while delivering the best BBQ in the VAFA, sister Mietta, who helps with the canteen, and his nan, who knits the unique Fitzroy beanies that sell like hotcakes (or is that burgers?) even though she might be far away.
Expect to see most of the family down at Parkdale on Saturday at 2pm for a big, big game.
Go Roys. Go Rory.