Fitzroy has seven new life members, who were inducted at the clubs recent AGM.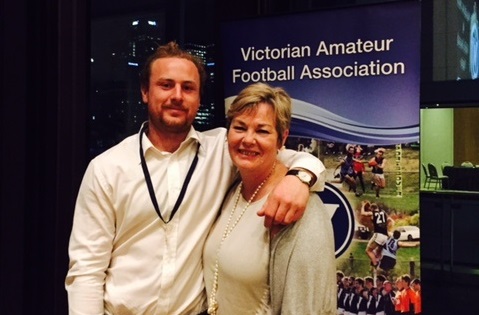 The club is very lucky to have had (and continue to have) people the calibre of these new life members:
Grant Hammond 3 years as Uni Reds Ressies Coach, 3 years as Uni Reds/Fitzroy Reds Senior Coach and 7 years as Director
Richard Willingham 13 years as a player and coach
Ross Borland 10 years as a player
Jack Atkinson 10 years as a player
Rory Angiolella 10 years as a player
Kerry Winchester 10 years running the canteen and player meals
Sam Baker 10 years as a player.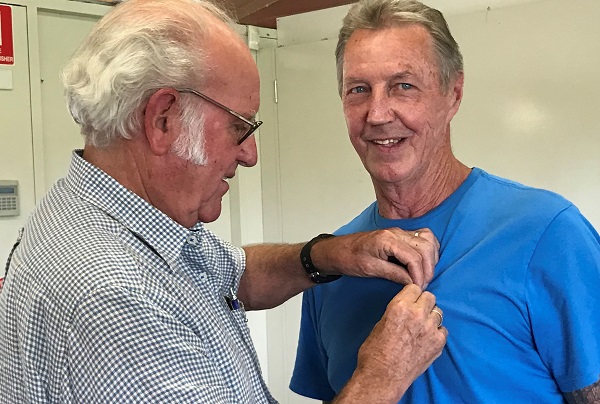 Grant Hammond, who had been working on the Board as Director of Coaching and Director of Sponsorship, spoke on behalf of the new life members. He started by thanking Fitzroy Company Secretary Bill Atherton for his passion and friendship over the years.
Grant said he would continue his role coaching one of the womens teams with the Darebin Falcons and balancing the needs across two clubs had become quite challenging. He thanked everyone for their support over the years and said hed greatly enjoyed his last seven years on the Board working with great people with Fitzroy in their heart./p>
He promised we would see him at Fitzroy games and events next year.
We love you too Grant! Thank you for everything.
The life members will be acknowledged again at the season launch, which will be held in late March.
Pictured are Sam Baker and Rory Angiolella with Kerry Winchester, his mother and our incredibly dedicated volunteer, on the night he won the GT Moore medal for the Premier B best and fairest player in 2015.