They say a champion team will always prevail over a team of champions and that certainly played out on Saturday when the Roy Boys a mix of young guns with a spine of more mature and experienced talent took the honours at home against Ajax.
And as a district club unaligned to a particular school (rare in the Amateurs, and particularly at A and B grades), Fitzroys great strength going back to the days when captain Rory Angiolella was elevated to the seniors in his U19 year has been our ability to recognise and capitalise on the potential of our feeder teams.
This week six U19s were named in the senior squad Aiden Burke, Ted Clayton, Eddie Harley, Nino Lazzaro, Jacob Long and Will Symons.
This takes the tally to eight for the year, with James Butler and Eddie Lincoln also getting guernseys in earlier games and, to a man, proving they have the talent and the passion to match it with the big boys.
It goes without saying that six is a lot of players to take out of a team in one fell swoop but, as coach Tim Bell concedes, the U19s is essentially a development squad. As he says Its a platform for the seniors and a training ground for a successful club making its way through to the ultimate goal of making A Grade./p>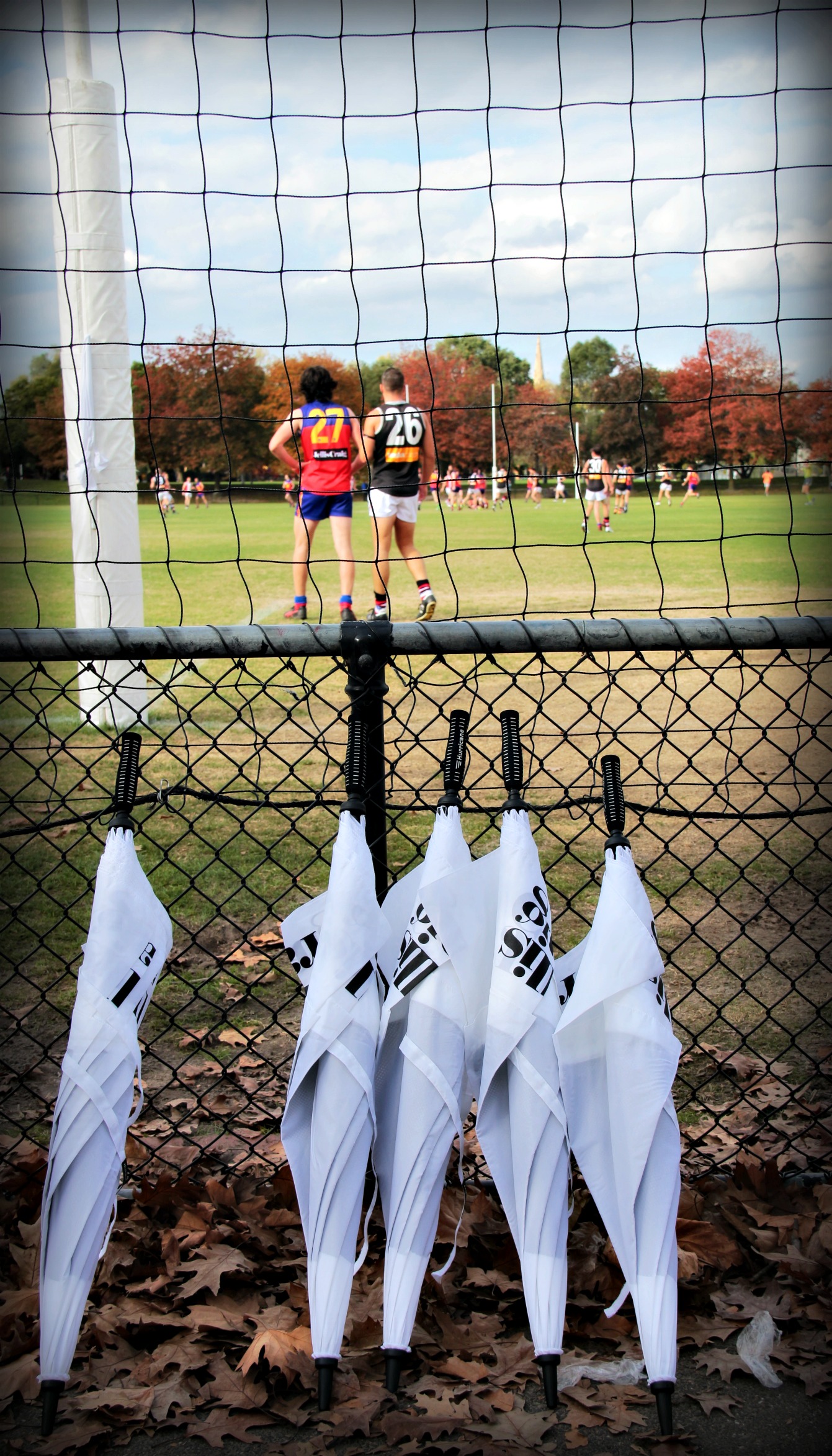 For the boys themselves, while they admit to having sympathy for the U19 teammates they have to leave in the lurch when they get the call up, the temptation of playing at the senior level at Brunswick Street, in front of an adoring bumper crowd, is just too good to refuse.
And, on their return, greatly benefit the U19s.
Pic 1: The six U19s who helped conquer Ajax on Saturday (from left to right) Jacob Long, Aiden Burke, Will Symons (top) and Eddie Harley, Ted Clayton and Nino Lazzaro.
Pic 2: Nino Lazzaro (no 27) has scored a massive eight goals in the seniors so far this season. Photos courtesy Phyllis Quealy