Fitzroy took out two of the four Inaugural VAFA Media Awards in 2017, with Phyllis Quealy awarded for best photo (character of the game) and Suzanne Madeley and Gabrielle Murphy taking out the best story (news or feature).
The club and its volunteers were acknowledged with nine shortlisted entries in the VAFAs first Media Awards; the most of any club.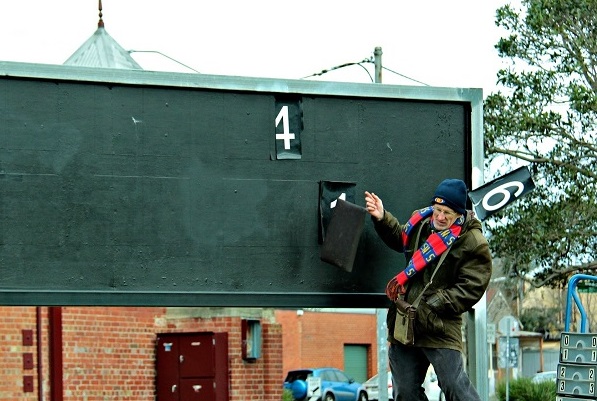 Club photographer, Phyllis Quealy, led all comers, with two final entries in the Action photography category and two in the Characters of the Game category. Her fabulous shot of volunteer and Fitzroy Tram Conductor, Phil Hill, losing the numbers as they blew off the old scoreboard at Brunswick Street Oval, took the top prize.
Don Gogerly, father of Erin, was also shortlisted with his photo of Tash Ross-Harris flying high above everyone else on the field.
Suzanne Madeley and Gabrielle Murphy put together a beautiful story on Suzannes family and growing up loving Fitzroy, which was seen by over 4700 on Facebook when we published it in June. It was a clear winner in the category, capturing the essence of what it meant to grow up in inner-city Melbourne where local football was such a feature of suburban life.
Fitzroy had a number of other stories shortlisted; a piece by Emily Andersen on the Womens 2 New York Connection featuring player Perri Quattrociocchi and team manager Yadira Perez Hazel, a story by Gabrielle Murphy on long-serving club umpire Lloyd Browne, and Kate Nolans piece on Rosso finding out about her best and fairest win after her trek along the Camino de Santiago.
Congratulations to Phyllis, Gabby and Suzanne on their wins and to all nominees. Its a huge team effort to bring the Red Roy, web and social media content together each week of the season and we are lucky to have some outstanding contributors.
If you would like to be involved in writing for the Red Roy in 2018, please contact Director Communications, Kate Nolan.